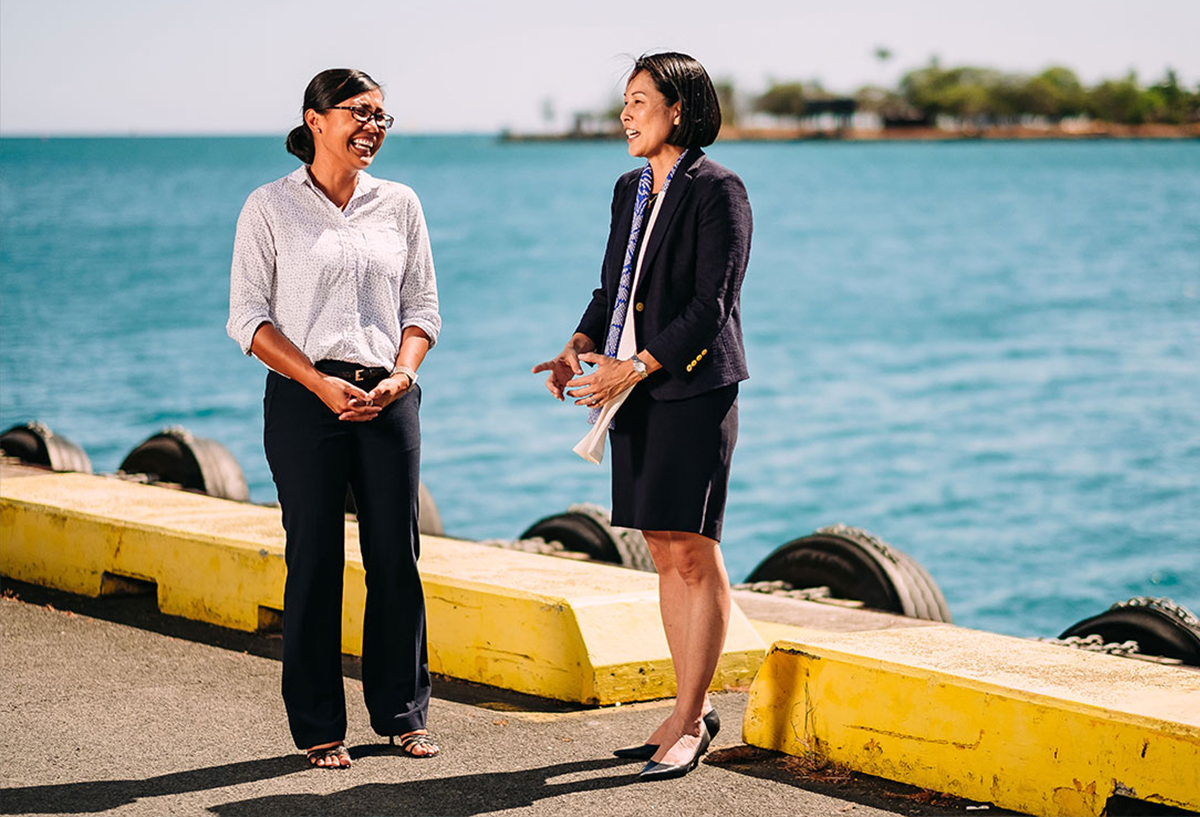 Hawai'i Pacific University is committed to providing a safe, respectful and healthy learning environment, with a particular focus on the urban, downtown community. Everyone at HPU plays an important role in fostering a safe campus by encouraging honest conversations about topics such as alcohol, consent, healthy relationships, safety, and sex. HPU is ever mindful of the correlation between alcohol consumption and sexual assault, and proactively administers training for its students and the community on this issue.
Beginning in 2011, the Department of Education (DOE) initiated programs, and later regulations, calling attention to issues pertaining to sexual violence, domestic violence, dating violence, and stalking. The DOE cited alarming statistics pertaining to sexual assault that unfortunately generally remain true to date. For example, when young women get to college, nearly 20% of them will be victims of attempted or actual sexual assault, as will about 6% of undergraduate men. The DOE noted that female college students experiencing actual sex assault were more likely to be incapacitated than physically forced. The vast majority of incapacitated sex assault victims reported drinking alcohol and being drunk prior to victimization. A more recent study by the nation's main insurer of higher education institutions likewise revealed that 78% of sexual assaults in higher education involve alcohol, 1/3 of victims were drunk, passed out or asleep, and 90% knew the perpetrator.
At HPU, we provide a variety of educational and prevention programs that address these intricate issues, seeking to continuously improve training offerings to encourage general awareness and bystander intervention, and to spark early conversations on the correlation between alcohol consumption and sex assault. To this end, Dean of Students Marites McKee and General Counsel Jan Boivin founded HPU's We Care Program to enhance training methodologies and outreach, recognizing that training is always more powerful with real life stories of survival and strength. One of the ways we did this was to partner with the Sex Abuse Treatment Center (SATC) and utilize their RESPECT Campaign to educate HPU students about sexual violence.
We first learned about SATC through the Housing and Residence Life department. Since 2011, we have continued our partnership, and have welcomed the SATC staff in trainings, presentations to various groups (e.g., student athletes, new students, athletic coaches, retail vendors serving alcohol), and resource fairs. SATC staff will be assisting with future initiatives such as the Angel Shots program, which allows an individual to ask for help if they think they might be in danger in a restaurant or bar. We are excited to have an SATC Education Coordinator present at HPU's fall 2018 new student orientation program. The Coordinator will address over 500 new students about RESPECT, consent and personal boundaries, how sexual violence affects emerging adults, and how alcohol is related to sexual violence.
SATC staff members have also joined Ms. McKee and Ms. Boivin to educate rising high school seniors and their parents on the correlation between alcohol consumption and sex assault, and provide street smart safety tips as the students commence their college careers.
SATC's Prevention and Education staff are knowledgeable and passionate individuals. The survivors who have shared their stories with us have surely had a profound impact on many HPU students. We deeply value our relationship with SATC and its staff and volunteers. Indeed, HPU is in a better position to support and assist HPU and local high school students because of the Sex Abuse Treatment Center's services.